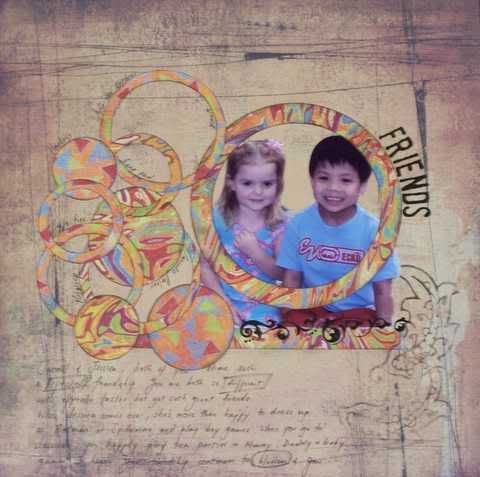 Very quick little layout to complete the M4M GG scraplift challenge for April. I adore this photo of Jessica and Jeromel. Taken at playdays during Jessica's birthday party.
The journalling reads
Jeromel & Jessica, both of you share such special friendship. You are both so different with opposite tastes but yet such great friends. When Jessica comes over, she's more than happy to dress up as Batman or Spiderman and play boy games. When you go to Jessicas, you happily play tea parties & Mummy, Daddy and Baby games. I hope your friendship continues to blossom and grow.
Jeromel and Jessica have known each other since they were babies. They're a year apart but you'd never know it. Kylie and I love getting the kids together every couple of weeks for a play...and every month of our Pancake Parlour lunches. It's a great friendship where the mothers are such great friends who share so much in common and now our kids are good friends too. Blessed!